Harvard Business Review Article Highlights Benefits and Growth of PACE
August 3, 2023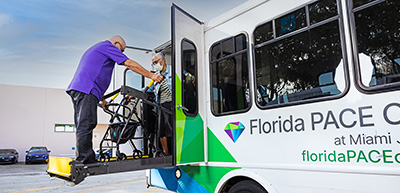 ALEXANDRIA, VA –The Harvard Business Review today published an article showcasing the benefits of the Program of All-Inclusive Care for the Elderly (PACE). The article cites a case study of PACE Southeast Michigan that demonstrates "how PACE successfully delivers individualized, home-centered care to poor older adults while lowering overall costs" and describes how PACE improves quality of life.
Compared with similar populations, PACE participants have substantially lower rates of hospitalization. In addition to improving medical care, PACE was found to restore joy to people's lives.
The improvements in care are achieved at a lower cost as well. For example, South Carolina saves nearly $9,000 per PACE participant each year compared with residents in alternative long-term care settings such as nursing homes, while Wyoming saves over $12,000 per PACE participant annually.
Interest in PACE has increased recently due to its longstanding ability to deliver care at home for older adults with complex care needs and its performance during the COVID-19 public health emergency when PACE participants faced just one-third the risk of infection and death compared to nursing home residents.
State and federal policy-makers need to support access to and affordability of PACE so more older adults can take advantage of this valuable model of care, said Peter Fitzgerald, executive vice president of Policy and Strategy at the National PACE Association and a co-author of the Harvard Business Review article.
"Even after a more than 50-year history, PACE remains an innovative and highly effective model of care for older adults who want to live at home," he said. "PACE providers like PACE Southeast Michigan are ready to serve more people in their communities. It's time for state and federal policy-makers to assure that older adults in all communities and at all income levels can access and afford the gold standard of care PACE organizations provide."
Other co-authors of the article are Leonard L. Berry, PhD, MBA, distinguished professor at Texas A&M University; Mary Kummer Naber, MBA, president and CEO of PACE Southeast Michigan; and Sunjay Letchuman, an MD candidate at the Icahn School of Medicine at Mount Sinai.
#